&nbsp&nbsp&nbsp&nbsp Ari Figue's Cat by Jacob Russell
&nbsp&nbsp&nbsp&nbsp&nbspPublished May 25, 2015 in paperback and ebook.

Vectors. The antithetical drive to know another person in their reality: the desire to annihilate them--the better to subsume them into our fantasies. In scanning the vectors, working our way from point to point, we become carriers of our own pathologies.

The cat tracing the trajectory of the obituary as it falls in looping arcs from Ari Figue's memorial wall.

The girl lying in the snow gazing at invisible stars.





---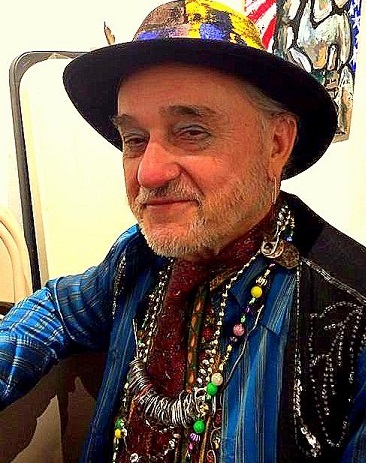 Jacob Russell is a visual artist, poet and activist. In 1964 he came to Philadelphia on a motor scooter by way of Chicago, Kansas City and Wichita, and never left. Ari Figue's Cat is his first published novel. He has two chapbooks of poetry: Chronic, Chronos, Kairos, from Damesk Press, and City of Crows, from Plan B Press. Links to his published poetry and fiction, and photos of his art, can be found on his blog: Jacobrussellsmagicnames.com

The chapter "The Peaceable Kingdom" appeared in Connotation Press, in 2011.












---

&nbsp&nbsp&nbsp&nbsp Little Rooms by James Lewelling
&nbsp&nbsp&nbsp&nbsp&nbspNow Available in paperback and ebook.

Welcome to the nondescript living room of Parson and Mary Smith. Their neighbor Jack has stopped by for yet another long evening of "hooch drinking and light, mutually-confessional chat." The little people are talking on the TV, but no one can make out what they are saying. So instead of watching, the Smiths and Jack take turns confessing and bemoaning their life losses—Jack, his lost love; Mary Smith, her lost innocence and Parson Smith, his lost hair—seeking in this way "to warm their inexorably cooling souls in the tepid and often moist glow of communion thus produced." Unfortunately, instead they find themselves sucked into an increasingly fraught chain of events, rife with adultery, torture, and cannibalism, all clandestinely stage managed by a group of rats who talk like CIA agents. This is the universe of Little Rooms, James Lewelling's absurd, fabular, darkly comic, and low rent Book of the Dead, a story of what can happen "when the hooch runs out."




---


James Lewelling is also the author of This Guy (Spuyten Duyvil 2005) and Tortoise (Calamari Press 2008). Over the years, his short fiction has appeared in literary venues ranging from The Cream City Review to The Stranger to The Evergreen Review to Fence. He has been writing fiction since 1988 while at the same time teaching and working abroad in Morocco (as a Peace Corps volunteer), Turkey and for the last ten years in the U.A.E. At present, James Lewelling is living in Abu Dhabi, writing fiction and taking care of his family as a stay at home dad.












© Deep Sett,