Press Release



Title: Fighting Down into the Kingdom of Dreams
Publication Date: June 5, 2014
Format: 312 pages, paperback
Author: Robin Wyatt Dunn
Publisher: John Ott, San Diego, Calif.
ISBNs:
978-1-940830-02-5 paperback
978-1-940830-03-2 ebook


Long ago lived Ing, who gave us Inglish.

Eighty generations later, Ing's descendant Hrothbert fights down beneath the surface of another Earth, hunting the Wight, a supernatural being who holds the secret of his people, the Ingaevones. But when Hrothbert encounters the Hrudu Man, a nearly-immortal giant metal rabbit, and Isolde, a beautiful subterranean revolutionary, Hrothbert's quest grows stranger, and far deadlier.

To regain his honor and his reason, Hrothbert must recover the lost dreaming of the Rat City of Roth, re-fight World War One with fusion weapons in a parallel New York City, and find out just what it means to rearrive at Howth Castle and Environs in the belly of a ravaged Manhattan . . .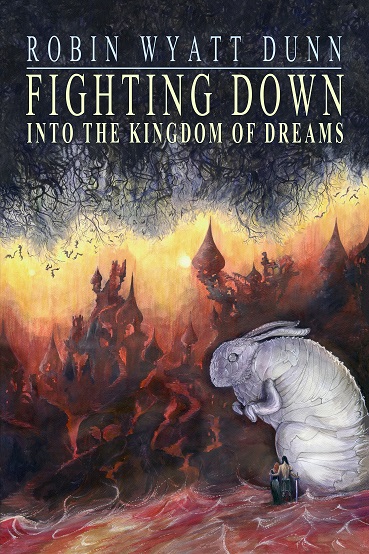 cover art by Barbara Sobczyńska
Available in:
Paperback
Ebook