Press Release


Title: Julia, Skydaughter
Publication Date: October 1, 2015
Format: 105 pages, paperback
Author: Robin Wyatt Dunn
Publisher: John Ott, San Diego, Calif.
ISBNs:
978-1-940830-08-7 paperback
978-1-940830-09-4 ebook




-
Julia is fighting for her country. She is twelve years old. On the outside, a burqa. Underneath, satellite communications hardware linked to her AI in orbit. Her mission: overthrow a theocracy. An immersive look at a hyper-religious technological future, JULIA SKYDAUGHTER examines questions of morality and identity in the middle of a blazing fast adventure.


-
"Dunn immediately captures a reader's attention with a burka-wearing 12-year-old who has 'Batman wings'"
-- Publishers Weekly


"Enthralling."
-- Ranti Junus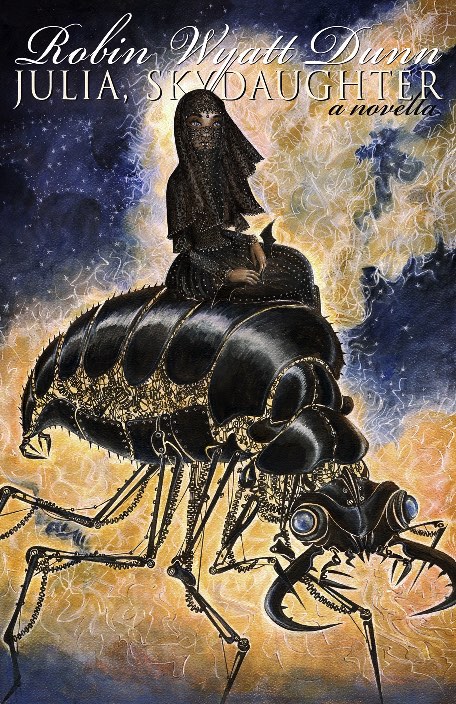 cover art by Barbara Sobczyńska
Available now in:
Paperback
Ebook